07/01/2015
For FREE members : 07 January 2015 :
I am sure readers and member of TradeFire would be in BIG profit as 8450 resistance and action was hinted on 5th January post  !! Next, wait for nifty movement; 8070 could be very strong resistance but NO fresh BUY or SELL. Trade as per intraday level given in nifty future. Major support levels on closing basis are 8070-8060-7950-7925-7818 and major resistance levels on the closing basis are 8327-8365-8405- 8450- 8620-8650-8810.
See all real time calls at : http://www.tradefire.co.in/live-calls-2/?chat-show-logs 
Infosys Result option pair :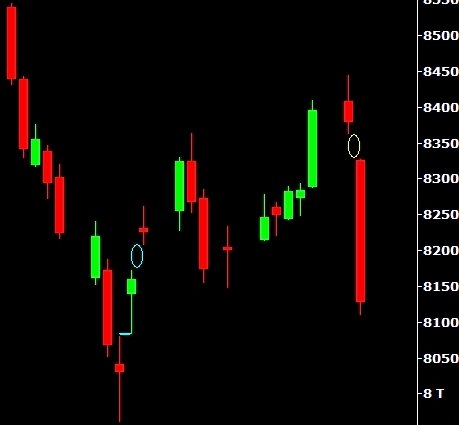 Registration is FREE !!
Trade as per today's intra levels.. As per your subscription level you can see the content.
Premium members get all futures levels and important instructions so they can trade in other scrips as well !! 
[level-1]
[/level-1]
For premium members : 07 January 2015 :
[level-2] Check your email. [/level-2]
[trickspanda-login-form]